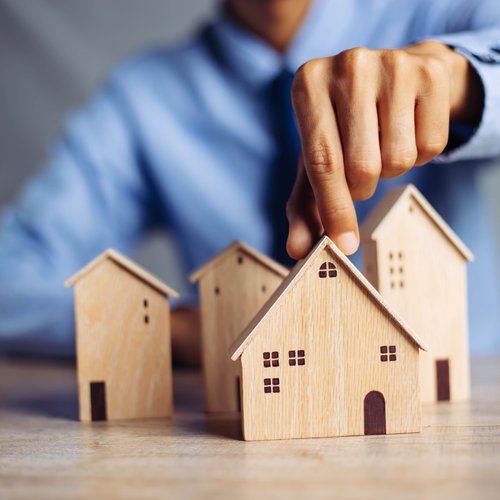 The law of supply and demand explains what's happening with prices in the current real estate market. Put simply, when demand for an item is high, prices rise. When the supply of the item increases, prices fall. Of course, when demand is very high and supply is very low, prices can rise significantly.
Why Are Prices Rising?
According to CoreLogic, home prices have risen 18% since this time last year. But what's driving the increase? When we take NAR's buyer activity data and compare it to the seller traffic during the same timeframe, we can see buyer demand continues to outpace seller activity by a wide margin. In other words, the demand for homes is significantly greater than the current supply that's available to buy.
Where Are Prices Headed?
Many experts forecast prices will continue to increase, but they'll likely appreciate at a slower rate. Buyers hoping to purchase the home of their dreams may see this as welcome news. In this case, perspective is important: a slight moderation of home prices does not mean prices will depreciate or fall. Price increases may occur at a slower pace, but experts still expect them to rise.
What Does This Mean for Homebuyers?
If you're waiting to enter the market because you're expecting prices to drop, you may end up paying more in the long run. Even if price increases occur at a slower rate next year, prices are still projected to rise. That means the home of your dreams will likely cost even more in 2022.
While prices may increase at a slower pace in the coming months, experts still expect them to rise. If you're a potential homebuyer, message me today to discuss what that could mean for you if you wait even longer to buy.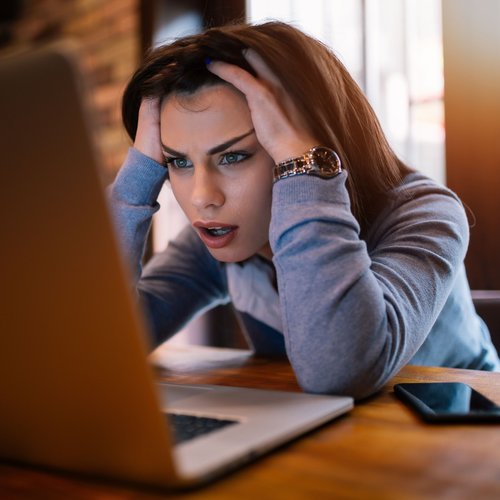 You had such big dreams for the two of you. You were ready to make the big commitment. You thought you'd grow old together. But then your offer on the house didn't go through. You lost out. You won't be buying that perfect-for-you place. You won't be cooking in the all-white modern farmhouse-style kitchen or planting roses in the lushly sodded and fenced yard. You're no better off than when you started, in the same digs you wanted to leave last year. When you lose out on a house you wanted, the heartbreak is real. It's the real estate version of being ghosted right when you started scouting honeymoon spots. Here is how to deal with heartache—and all of its many symptoms—when the house that was supposed to be "it" turns out to be just another listing.
Symptom: Your head (and friends) know it was "just" a house, but your heart huuuuuurts.
Solution: Go and feel all your feels.
Don't hold that nasty stuff in. Don't pretend it's no big deal. Let yourself feel everything—the disappointment, frustration, and the empty feeling of wondering what might have been. Cry it out. Scream it out. Find a punching bag and take it out. You're mourning a lost dream. It's legit. It's OK to lie in a fetal position and tearfully binge watch House Hunters. Or The Hulk. You do you.
Symptom: Can't. Stop. Refreshing. Listing.
Solution: Take some me time.
Do the one thing you wanted to do in your relationship, but didn't. When you were house hunting, did you save every spare dollar for your down payment? And never leave town in case you missed a great listing or the chance to make an offer? It's time for a getaway. Treat yourself. You will get a house that's perfect for you at some point, but you need to get out of your head for a minute. Remember: when one door closes, another opens—and it'll stay propped until you're back from your weekend away with a few mojitos.
Symptom: You accidentally keep driving by.
Solution: Stay away from reminders.
Don't drive by the house to see if it's marked pending or if a moving van is in the driveway. Don't even drive by the neighborhood or that awesome little coffee shop that was just down the street where you had already imagined yourself lounging on weekends with an espresso con panna. And take it out of your Favorites on Trulia so you don't see it every time you log on. You don't want to obsess over what might have been.
Symptom: You realize life before the house dream…kind of sucked.
Solution: Restock your life with people
Let's be real for a minute and recognize that it was just one house (too soon?). Sometimes we attach ourselves to any dream that feels like a needed change. So change your world in another way. Call your friends. Reconnect with old ones. Meet (gasp!) new people. Step outside of your comfort zone and try meeting a new friend at the gym or a painting class.
Symptom: Real talk? You regret ever seeing that damn place.
Solution: Learn from the heartache.
Anger's fine. Totally normal. Try to see an ended relationship as a lesson, not a failure. What worked and what didn't with that home buying process? What might help you have a better shot at success next time? Be honest. Did you go too low? Can you live with two bedrooms instead of three? Can you really afford that hot neighborhood, or are you trying to punch above your weight? It could be time to look for different traits in a house so the two of you will succeed as a couple.
Symptom: You think it's time to get back in the house hunting game. But you also can't even.
Solution: Get back out there.
When you're ready, know that it's okay to test the waters again. When you really start looking at just how many homes are for sale, you might start wondering how you got so fixated on just one anyway. Whether it's setting up a search on a home search site or with your trusted agent for houses in that perfect neighborhood, or dropping by an open house you spotted online, get back in the game. Not every listing has to be perfect for you to check it out. Just look. Keep dreaming about the place you want, and "the one" will eventually open the door.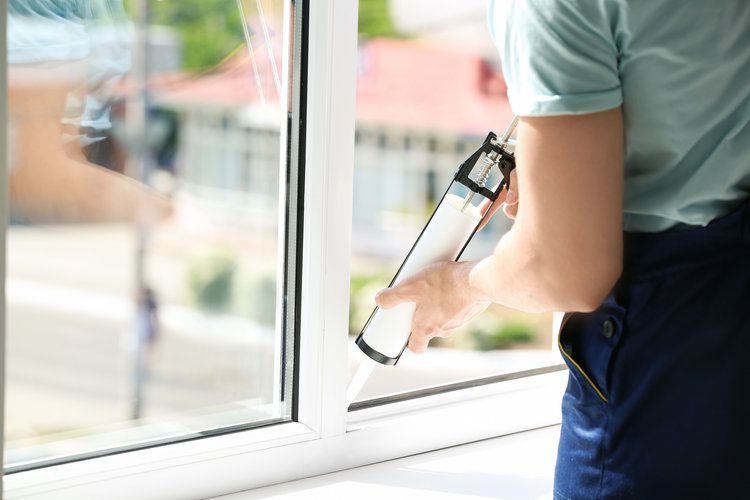 Before the cold sets in, it's important to ensure that your home remains comfortable despite the outside temperatures. It's important to take a close look at your windows. Windows with air leaks not only let in cold air but also allow heated air to escape. There are many ways to seal such drafts — but first you've got to find them.
How do I locate the draft?
Here's a quick and easy method of testing the seal on your windows. First, walk through the house and close all the windows as tightly as possible. Next, light a candle. Hold the flame near each window, inches from the glass, slowly moving the candlestick around the seam between the window and its frame. If the flame bends or flickers while your hand is still, then there's probably an air leak. Mark the trouble spot with a sticky note so you can return to repair it later. Test every window in the house, marking each area where you suspect a draft.
Ways to address the problem
Having pinpointed the locations of window drafts in your house, the next step is to seal them all up. There are several ways to get the job done. Some methods are inexpensive, temporary, and manageable for DIYers. Other more permanent options are quite expensive and best left to contractors. Choose the fix that best fits your needs and budget:
Easily affordable, with a price tag of only a few dollars per window, weather stripping lends itself to easy DIY installation. There are a few material options such as felt, foam, plastic, or metal that are readily available in hardware stores and home centers for you to choose from. Cut the strips to size and use them to fill the gaps between a window sash and jamb.
Whether you're working inside or outside, you'll caulk windows in two places: where the window meets the surrounding casing, and where the casing meets the surrounding wall (inside) or siding material (outside). Tubes of caulk are inexpensive, and with a little practice, easy to use.  If you've caulked your windows in the past, that doesn't mean you're off the hook — caulk deteriorates over time. It may be time to remove the old caulk and start over.
You've likely seen or even used a draft snake in the past. These are stuffed tubes, placed on a windowsill or under a door, as a modest measure of keeping out the cold and keeping in the warmth. Buy one at low cost or make your own for next to nothing. If you go the DIY route, you can use virtually any fabric, including extra towels or socks. Fill the middle with batting, rice, potpourri or anything similar you have on hand. Though decidedly makeshift, draft snakes work well in a pinch.
If you don't plan to open and close the window, try sealing it under a layer of insulation film. Sold by the roll, insulation film either self-adheres or goes on with double-stick tape. Also available are special shrink-wrap kits that, once heated with a hair dryer or other tool, create an impermeable, airtight seal without visible wrinkles.
The bad news: It can cost a small fortune to replace the windows in your home. The good news: you may be able to recoup a large percentage of what you invested in the replacement. This isn't a simple case of out with the old, in with the new. Properly installed, today's energy-efficient windows minimize drafts and create an overall tighter seal.
Consider adding a layer of protection
No matter the benefits of replacement windows, many people are either unable or unwilling to cover the initial expense. If you're looking for a less costly but permanent solution to window drafts, consider storm windows. Some designs fit within the window on the interior; others cover the window from the outside. Any type can go a long way toward insulating and protecting the windows you currently have.
Of course every layer helps. If you do nothing else to remedy the problem, why not at least hang curtains? You stand to gain not only greater comfort but also real savings on your month-to-month heating bills.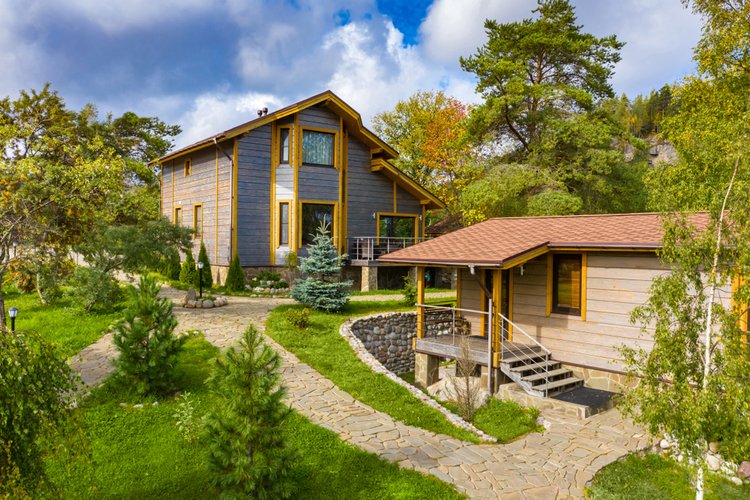 Before building an accessory dwelling unit, there are some legal, design, and financial implications to consider. Accessory dwelling units or ADUs — those separate living units tucked inside a single family home or sharing land with one — are increasing in popularity. Dozens of cities and counties, and at least nine states have changed or adopted laws that make it easier and more attractive for homeowners to build ADUs. For homeowners, ADUs can be a source of rental income or serve as living quarters for adult children or extended family, a work-at-home space, a place to escape to, or run a home-based business.
Still, there are still enough challenges involved in building one that they're usually undertaken only by homeowners with the motivation, money, knowledge, and confidence to see the project through. The rewards can be substantial for those willing and able to build one.
What is an ADU?
An ADU can be:
a newly constructed stand-alone structure

a home addition that creates a separate living quarter

conversion of an existing space such as garage or basement into a separate dwelling

ADUs are commonly known by other names, including in-law apartment, granny flat, casitas, she-shed, or backyard cottage. Once common prior to World War II, they are considered a more affordable source of housing because they can be built without having to purchase land — usually the biggest component of housing prices, especially in expensive coastal cities.
Changes in state and local laws could speed up the construction of ADUs and streamline the process for building them.  If you're thinking about building an ADU, or buying a home with the intention of building an ADU for rental income or multi-generational living, here are some things to consider:
1. Can I build an ADU on my property? 
Before you start sketching layouts and picking paint colors for an ADU, check with your city or county department that oversees planning, construction, or zoning to make sure you're allowed to build, what you're allowed to build, and where. Rules around ADUs vary widely across the country, and can vary among cities in the same state. If your home falls under the governance of a homeowners association (HOA), be sure to check the rules there as well.
2. Who can I hire to build an ADU?
If you're thinking of building an ADU as a DIY project, do a realistic assessment of your skills and how much you're prepared to take on. While it's certainly possible to be your own contractor, it requires knowledge, time, and coordination.  If you're the kind of person who thrills to the challenge and satisfaction of building something from scratch and you're eager to learn what it takes, you've hit the lottery.
Developing land — and this is basically what you're doing when you construct a new building — requires attention to things you might not anticipate, including construction permits, utility connections and scheduling work at the right cadence.  More likely, you can expect to hire professionals to do some or all of the work, including the following:
Design: An architect and/or engineer to draw up plans. If you're considering a pre-fabricated or manufactured home or a kit for DIY assembly, check with your local building department to make sure the home you're considering meets local building codes.

Construction: A general contractor who can act as conductor for the entire project, or individual contractors who for electrical or plumbing work.

Site work: Water, power, sewage and grading, if needed.

If you're hiring professionals, get recommendations from people who can vouch for their work. The Federal Trade Commissions has some good tips on what to look for before hiring a contractor.
Interest and growth in ADU development has given rise to companies who bill themselves as one-stop shops for ADUs. Some offer their own models to choose from, which could make it less expensive than building a custom ADU.  If you opt for a pre-fabricated or manufactured home that can be delivered to your property, check with your city or county building department to make sure it meets local building codes.
3. How much does it cost to build an ADU?
As a general rule, ADUs aren't cheap. Even without the land costs, the cost of construction — and viable ways of paying for it — are limited. The cost will depend on the size and type of ADU, and the local wages.
You can save money on the design if you live in a city that offers "pre-approved" building plans that homeowners can use to build their ADU either for free or for a licensing fee. The plans, which can be customized to a degree, speed up the review process because they already meet the city's building code and design guidelines.
Fixed costs in new construction, such as excavation and laying a foundation, make even small ADUs expensive. Given the fixed costs, some homeowners choose to build to the maximum size allowed in their jurisdiction since adding additional square footage is relatively inexpensive. Some cities or counties charge "impact fees" for larger buildings, so check with your local building department when considering the size of your build.
4. Can I finance an ADU?
Financing can be the hardest part of the process. That's because the majority of traditional lenders don't offer loans to construct ADUs, and the few that do generally write loans only for work done by professional contractors. Those loans tend to carry higher interest rates and require mortgage insurance. Due to those factors, most people put together a patchwork of sources to pay for their ADU.
5. How might I save on the construction cost of an ADU?
Converting an existing space into a separate living unit is likely to cost less than new construction, although things can get pricey if you choose high-end finishes. Another way to cut costs is to build a dwelling from plans that have been "pre-approved" by your county or city building department. Buying a pre-built model or kit home also may offer a way to cut costs, but be sure to factor in all applicable costs, including utility hookups. Some pre-built models only include the structure itself, so be sure to factor in the cost of finishing the inside and installing electric and plumbing. You also might save money by purchasing used materials such as doors, cabinets, flooring and  windows that have been salvaged from other construction or demolition projects. Check your local business listings to see if there are salvage businesses nearby. Whatever you decide, you'll want to make sure the space is inviting.
6. Calculate the Return on Investment (ROI) in your real estate market
In cities with high housing costs, rental income can pay for the costs of development in a matter of years, while providing a homeowner with future options for downsized living without having to move from their home. Legally permitted ADUs also tend to add value to a property. Some localities have created ADU calculators to help people determine whether area rents will generate enough to cover monthly expenses. Beyond that, there are considerations about what is involved in being a landlord. While ADUs don't promise instant riches, they can be a good way to build some wealth over time.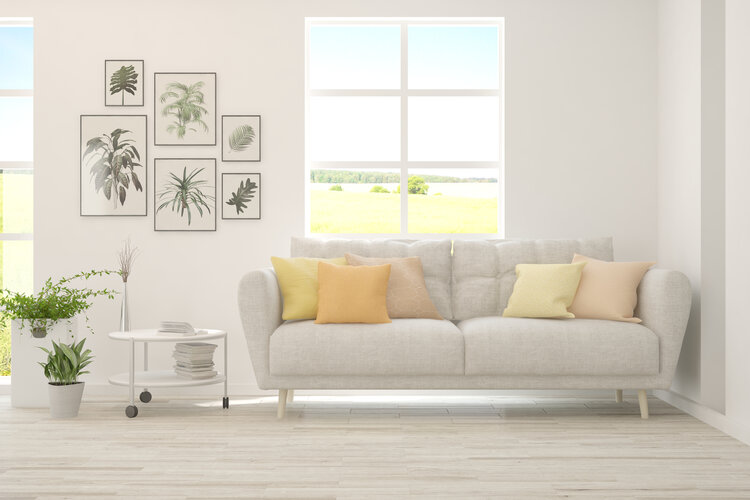 As the real estate market turns sluggish, you may have to take steps to set your home apart from others. It won't be enough to just put out a for-sale sign and wait for potential buyers. One way that homeowners can sell their homes more speedily is by home staging, which can have the added benefit of pushing up the selling price of your home. Basically, staging consists of arranging your home's décor and furniture in such a way as to make the home have more of an appeal to prospective buyers.
In some cases, home staging can be a relatively simple and inexpensive undertaking. You may be comfortable with just cleaning up your home and removing all day-to-day items. On the other hand, you may want to consider investing a more substantial amount of time and money into your home staging project. The main benefit of investing in landscaping, painting and new furniture is that a potential buyer will come away from a visit to your home with a better idea of how his or her new home will look.
Home staging has been around since the 1970s. Although it began on the West Coast of the United States, the concept eventually spread to the rest of the country. There's more to home staging than just decorating. The general idea behind home staging is to depersonalize your home so that a prospective buyer will be able to imagine him or herself living in it. By removing piles of newspapers and family photos, you'll be able to increase your home's appeal. Another tip is to choose neutral colors for your home's carpet and paint. If it's within your budget, you'll also want to think about buying new appliances. Although many people do a good job of staging their own homes, you can also hire a professional to do the job for you.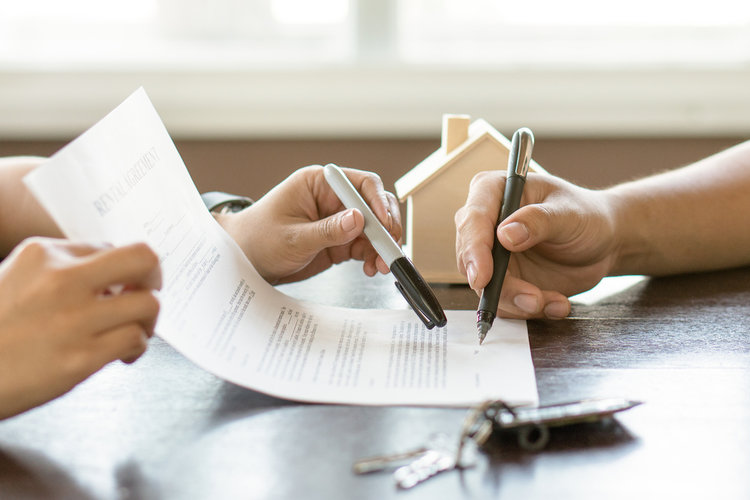 If you're getting ready to buy a home, you're likely realizing that one of the most important parts of the process is getting approved for a mortgage that works for you. To get the best rate and avoid losing your deposit, steer clear of these common mistakes.
Leaving out details from your financial profile.
The best way to avoid doing this is having a great mortgage lender. Making sure you include not only your basic information, employment and living history, income, assets and debts, but also ensuring you answer every single question. Leaving details out of your profile can throw off the entire process, so having someone who is meticulous enough to make sure all your information is made available is key.
Assuming pre-approval is equal to actual approval.
Pre-approval for a mortgage means that you've talked to a potential lender or maybe even provided some documentation that gave the impression that you will be approved for a certain amount. Don't be confused – this is not an actual approval. You need to make sure your loan is approved by an underwriter before making any offers to buy a home. When you are "underwriting approved" you will be able to get a formal loan commitment. Without this document, there is no proof of actual approval, meaning that your profile has been evaluated but nothing official to show approval.
Failing to provide every single piece of documentation needed.
Your lender is going to want very detailed documentation of your financial profile, including the following:
Pay stubs covering 30 days

2 of tax returns & W-2s

YTD business financial statements (if you're self-employed)

2 months of statements for all your asset accounts

Explanations and paper trails of all deposits withdrawals over $1,000

A home insurance quote with adequate coverage

Full financial information on any other homes/businesses you own
You will need to provide all these documents, and if you have a commissioned or variable income, you will need to give permissions to your lender to verify that income. Your credit will be run, which can expose any information you didn't disclose.
Not knowing enough about mortgage rates.
Once a seller accepts your offer, you will be in contract on that home and you will be ready to lock in your mortgage rate. You cannot lock your rate until you're in contract, which means that any rate market movement can impact you until then. Rates change throughout each day, and they are priced based on how long they are locked. A shorter lock, about a month or less, will have a lower rate than a lock of 60+ days. If you want to avoid any surprises, talk to your lender and ask them to use your closing timeline to quote rate locks.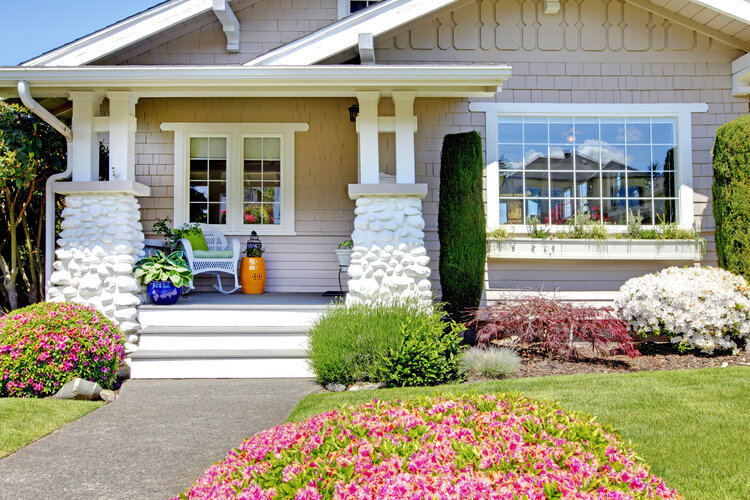 An increase in foreclosure rates will inevitably bring with it an increase in short sales. But what is a short sale?
A short sale happens when you sell your house for less than your remaining mortgage balance, the proceeds of which go to the lender and in return the lender forgives the remaining balance. Selling your home as a short sale is one way to avoid foreclosure.
As a general rule, lenders lose money when they foreclose on a property. Consequently, they would rather not have to foreclose if it can be avoided. A short sale represents an opportunity to cut their losses because a short sale usually allows them to recoup more of the cost of the loan than a foreclosure process would.
However, don't think that a short sale is an easy thing to accomplish. In order to get permission for a short sale, you must provide documentation showing a genuine financial hardship. And don't think that the decision for accepting a short sale is solely in the hands of the lender. Sure the lender must first agree, but this is not the final word. If there is mortgage insurance involved, this company also gets input on the decision. If there is an investor backing the mortgage, they also get input as to whether to accept a short sale.
The transaction process for a short sale can be rather cumbersome as well, whether you're on the buying or selling side. Many short sales fail due to additional demands by the lender, such as requiring the broker to reduce his or her commission and/or that the seller signs a document requiring him or her to pay back the shortfall.
If you're on the selling side of a short sale, consider having your agent or other experienced professional negotiate with your lender for a better deal. And remember, if the lender does accept a short sale and forgives part of your debt, that is considered taxable income and you must declare it as such to the IRS.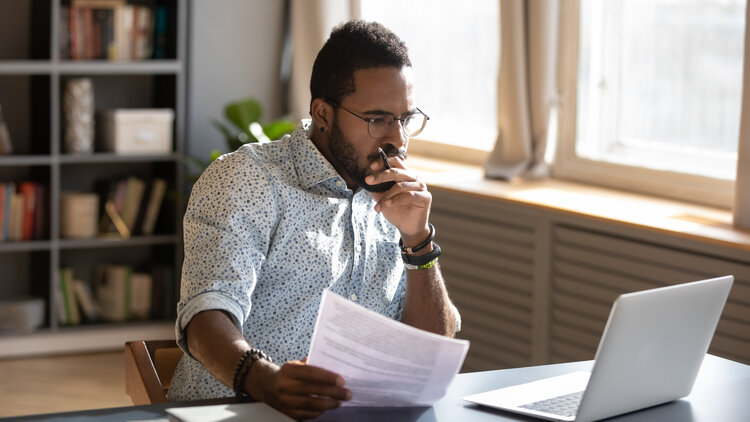 Many people are sitting on the fence trying to decide if now's the time to buy a home. Some are renters who have a strong desire to become homeowners but are unsure if buying right now makes sense. Others may be homeowners who are realizing that their current home no longer fits their changing needs.
To determine if you should buy now or wait another year, you need to ask two simple questions: Do I think home values will be higher a year from now? Do I think mortgage rates will be higher a year from now?
What will homes cost in a year?
If you average the most recent projections from the major industry forecasters, the expectation is home prices will increase by 7.7%. Let's take a house that's valued today at $325,000 as an example.
If you make a 10% down payment ($32,500), they'll end up borrowing $292,500 for their mortgage. Applying the projected rate of home price appreciation, that same house will cost $350,025 next year. With a 10% down payment ($35,003), you would then have to borrow $315,022.
Therefore, as a result of rising home prices alone, a prospective buyer will have to put down an additional $2,503 and borrow an additional $22,523 just for waiting a year to make their move.
What will mortgage rates be in the year?
Today, mortgage rates are around 3%. However, most experts believe they'll rise as the economy continues to recover. Any increase in the mortgage rate will also increase a purchaser's cost. The projections average out to 3.6% among these Freddie Mac, Fannie Mae, the National Association of Realtors , and the Mortgage Bankers Association forecasts, a jump up from where they are today.
What does it mean to you if home values and mortgage rates increase?
A buyer will pay a lot more in mortgage payments each month if both of these variables increase. Assuming a buyer purchases a $325,000 home this year with a 30-year fixed-rate loan at 3% after making a 10% down payment, their monthly principal and interest payment would be $1,233.
That same home one year from now could be $350,025, and the mortgage rate could be 3.6% (based on the industry forecasts mentioned above). That monthly principal and interest payment, after putting down 10%, totals $1,432.
The difference in the monthly mortgage payment would be $199. That's $2,388 more per year and $71,640 over the life of the loan.
Add to that the approximately $25,000 a house with a similar value would build in home equity this year as a result of home price appreciation, and the total net worth increase a purchaser could gain by buying this year is nearly $100,000. That's a small fortune. When asking if you should buy a home, many potential buyers think of the nonfinancial benefits of owning a home. When asking when to buy, the financial benefits make it clear that doing so now is much more advantageous than waiting until next year.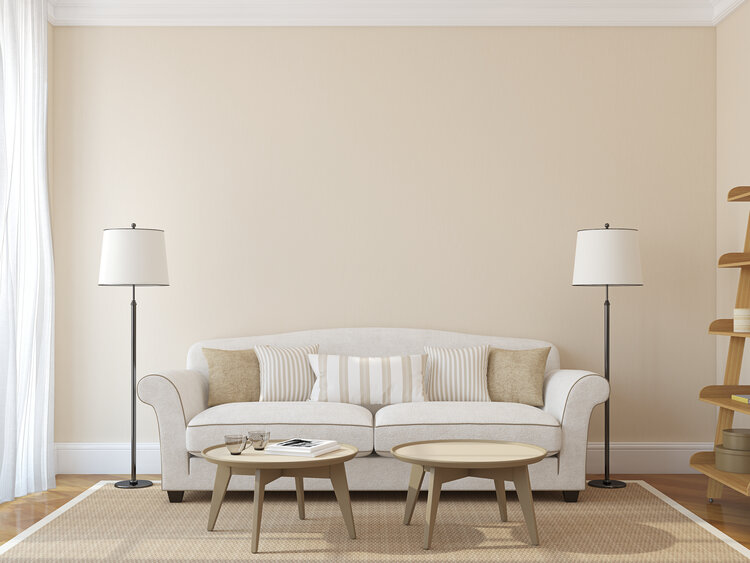 "If you want to sell your home, paint your rooms beige." That could be the rallying cry of real estate agents across the country, and for good reason. Presentation and first impressions mean everything when selling a home, and the men and women who make their living selling homes know that neutral colors will generally spark more interest from buyers than bold colors.
Human beings are sensitive to color on a deep, emotional level. This makes sense: Our earliest ancestors relied on colors to tell them if a plant was ripe or safe to eat, for example. Those deeply ingrained senses of what colors mean in nature stay with us in our cities and suburbs; we may not need to make life-and-death decisions based on the color of a strange fruit, but we still carry the emotional cues that kept our ancestors safe.
This trait can complicate things when painting a house, however. A certain hue that you think looks perfect in your living room might trigger a deep sense of discomfort in a visitor. The deeper the color you choose for your walls, the stronger effect it might have on others. Conversely, the closer your home's colors are to pure, neutral white, the less they will emotionally affect visitors — or potential buyers.
But an all-white home can be dull, not to mention extremely hard to keep clean. With a little awareness of color theory and some creative restraint, you can have the best of both worlds: a home in which color brings out each room's best features, and a house that's likely to sell without requiring major repainting.
Color psychology is the study of the emotional cues prompted in humans by various colors. These can be quite strong: Bold yellow, for example, can upset small children, while light yellow is commonly used as a gender-neutral color for babies' rooms. Blue is often associated with calmness, serenity and cold temperatures. Red, on the other hand, may symbolize excitement, love, anger, warfare or energy. These are useful traits to understand as you plan how to show off your home's best features to potential buyers.
But how do you turn an understanding of color psychology into an attractive, sellable interior design? The process is easier than you might think.
The Power of Color
The first step in applying color theory to your home is to understand what you want each room to say. Is a bedroom used for rest and relaxation for the adults in the home, or is it a bright, happy playroom for the children? Is the kitchen a family gathering place, or is it an area where high-tech styling makes meal preparation fast and efficient? Asking questions like these will help you define moods for your rooms. Compare these moods to the emotions evoked by different colors, and you'll quickly create a list of general hues that are most appropriate for each room of your house. Narrow your color search further by looking at the paint colors in the middle or lighter ends of these ranges, since this will help you avoid painting too much wall space with a too-bold color.
Now comes the fun part: designing your rooms with color and furnishings to capture the moods you've identified. There are countless factors that play into making each room right, including the furniture and decorative items, the flooring, the quality of light through the windows and your desire (and budget) to change these. In general, you can often create stunning effects by choosing one or two items to showcase with bold color, offset by neutral complementary colors in the rest of the walls and furnishings.
It helps to keep a sense of restraint when choosing color and design layouts; a bold color can quickly become overwhelming if used too much, and too many complementary colors in one room can make even sparse furnishings look busy and cluttered. Try to limit each room's color palette to no more than three colors: a bold accent, a middle-tone that can be used to frame the accent and a more neutral color for the background, like the walls. This will ensure that, while you will be able to break free of the all-beige, neutral-color blahs, you will still have a home that has a good chance of selling without major changes.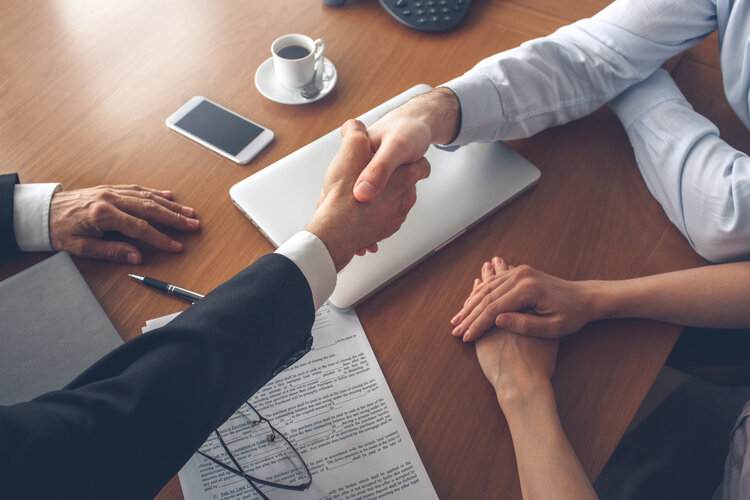 In today's market,  it's not uncommon to be in competition with several other buyers for your dream home.  When you find that perfect house, with the chic chandelier and the doggy door for Fido,  the last thing you want to do is lose it because your offer didn't stand out to the seller, Taking the time to put forth a well-written offer can work wonders for a buyer. Each seller and agent may have different opinions on what makes the best offer, but here are some that we've found are the most consistent:
1. Include a pre-approval.
If you want to show the seller that you're serious about buying a home,  get pre-approved before you ever sign an offer.   Not only does it show that you didn't just waltz up, see the for sale sign and throw something out there, but it also alleviates some of the seller's worries that you'll back out when the bank finds out your credit isn't actually as good as you thought it was.  Be sure to include that pre-approval letter from the bank with the signed offer.
2.  Make a decent earnest money deposit.
When you're sure you can't picture yourself without this house,  be ready to boost your earnest money deposit. Earnest money shows the seller that you're putting your money where your mouth is, and you're prepared to give up that chunk of cash if you back of the contract for any reason other than those allowed under the contract terms.  There is usually a typical amount offered for your area, so if you really want to look good, go above and beyond that amount.
3.  Remove all the contingencies you can.
Having two mortgages while trying to sell the home you're in now isn't really a dream that anyone has, but if you have the cash to do it, it's definitely going to make your offer more desirable.  Anytime you can waive contingencies in the contract, like the sale of your current home,  it gives the seller more confidence that the deal will go through without a hitch.  Another option would be to shorten the typical time periods.  If it's customary for your inspection period to be 15 days, shorten it to 10 to let the seller know you're looking to make this happen quickly.
4.  Make it Your Best
When you're up against multiple offers,  don't waste a lot of time expecting to negotiate.  Base your offer on solid research of surrounding comparables and really offer what you'd be willing to pay.  If you don't,  your offer may be tossed aside for others that did. This includes more than the price, too.  Maybe pay out of pocket for some of those extras, like a home warranty or closing costs, instead of asking the seller to contribute.
5. Get Personal ( that is if letters are accepted)
It's time to let the seller know why you're dying to buy their house, and be honest.  Is it because you want to raise your family in the neighborhood?  Do you see Fido rolling around in the big, fenced backyard?  Connecting with the seller and creating a sense of relatability can go a long way, but avoid sounding desperate.  The idea is to keep it short, simple, and honest, and don't forget to have your buyer's agent proofread it. Don't hesitate to go out of the box to make your offer standout to the seller. It may end up getting you your dream home.