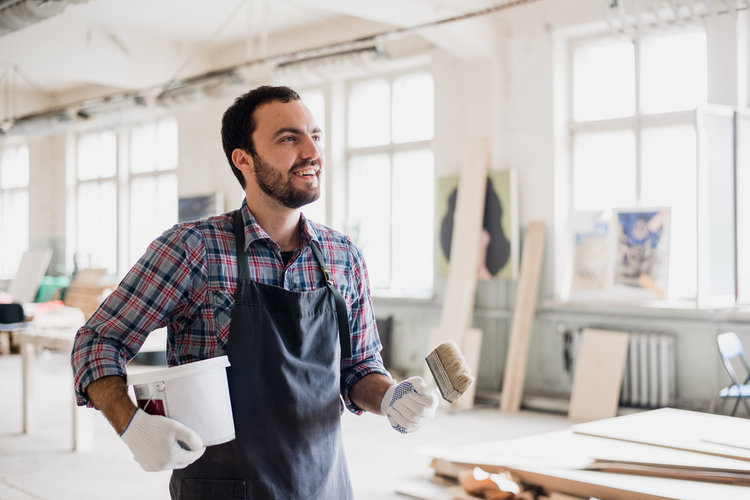 If you are a fan of HGTV, you have probably seen your fair share of fixer-uppers. TV shows tend to make everything look easy, especially home flipping or updating. So how do you decide if a fixer upper is worth your time? Here are a few scenarios where diving in usually pays off.
1. The upgrades are simple.
First, you need to find out what types of issues are going to need updated and recognize your personal skills. If a home has foundation, electrical, or plumbing issues, chances are those aren't easy fixes unless you are a contractor yourself. When it comes to cosmetic fixes, there is usually less of a safety risk so if you're willing to do the work, those are the houses for you.
2. When the numbers pencil out.
You need to ask yourself if all the work you will put in is going to make the property worth as much or more after you're finished. Sit down and run the numbers, and decide if you are willing and able to stick to a budget. If you're handy and willing to put in the hours, your budget may be much smaller than what you would spend on a move-in ready home.
3. You have the time and resources.
Sometimes when investing in a fixer-upper, there will be work that needs done where you may not be able to be in the house. Do you have a friend of family member close by where you can crash while the house is getting rewired, or the insulation is getting installed? If not, is there wiggle room in your budget for a night or two in a hotel when there's a small emergency with the water pipes? It is important to recognize where you are in life and if you are mentally, physically, and fiscally able to invest in a fixer-upper.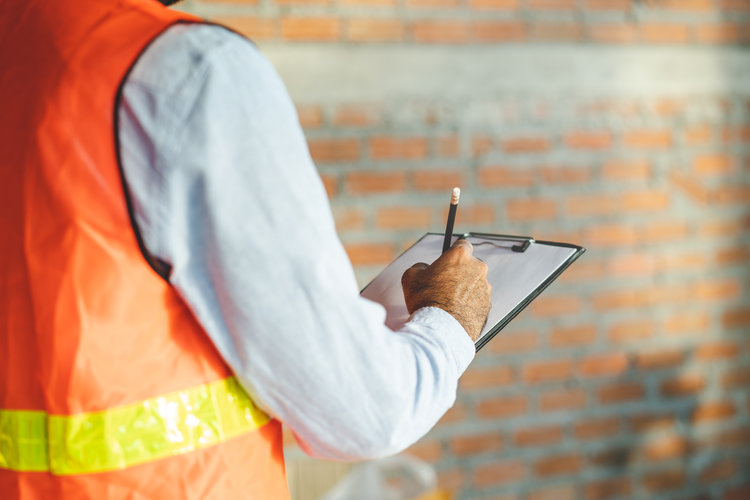 When you are buying a home for the first time, you're likely to run into many processes that you haven't been through before. One of the most important parts of the purchasing process is your property inspection. It may seem daunting, but if you know your role and the role of others, it can make the process less stressful. Here is what you should expect for each role in the property inspection process.
The Buyer
Your job will be to learn about the property during inspection. Before the inspection, you should prepare by looking over the property disclosures or any other building department documentation that you've received up until that point. Make a list of any questions or concerns you have about those documents and address any issues that the listing agent may have pointed out. Ask your agent what the typical inspections are for your market and make sure you set aside a few hours for the inspection.
The Buyer's Agent
Your agent should be with you and help to walk you through the inspection. Your agent should know what to look for during inspections and be able to let you know what is important and needs to be addressed before the transaction is complete and what is a quick fix.
The Listing Agent
In some cases, the listing agent may not be present for the inspection. Otherwise, the listing agent will be there to advocate for the seller and help to address any issues that may arise, as they are likely the most familiar with the property.
The Inspector
You will hire the property inspector as the buyer. You can get a referral from your agent to find a licensed inspector in your state. The inspector is there to explain what may need changed about a property and the potential cost it would have for you. They are not there as a contractor and will not be fixing thee problems, simply inspection the property and overall state of the house.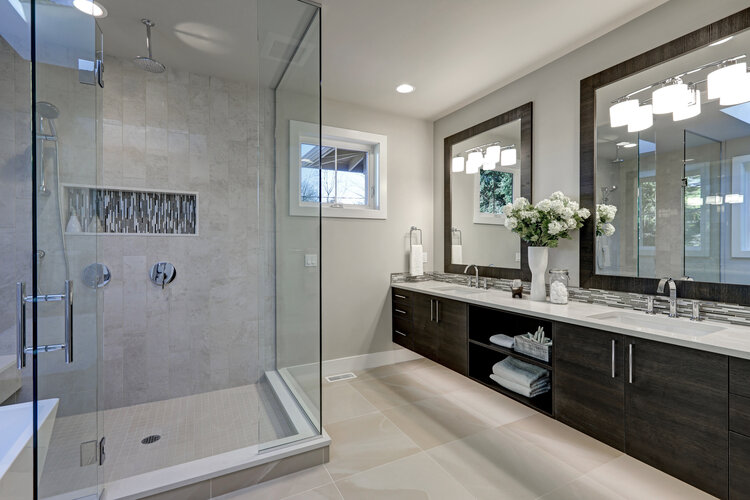 Homeowners are looking for large, high-tech bathrooms with sleek color palettes and finishes, according to the Houzz 2017 Bathroom Trends Report.
On average, homeowners spent $21,000 to remodel bathrooms exceeding 100 square feet. That cost drops to about $12,300 for homeowners with smaller bathrooms that are less than 100 square feet. When it comes to age demographics, those aged 55+ spent the most on remodeling their bathroom since the majority of them reported that they don't plan to sell their home anytime soon.
Meanwhile, millennials, who see their home as a short- to medium-term residence, are choosing to invest less in bathroom renovations. Out of the 4 percent of millennials who renovated their bathrooms this year, most spent $9,200 to 12,500.
Homeowners of all ages were willing to shell out the extra dough for showers (42 percent), cabinets and vanities (40 percent), faucets (35 percent) and countertops (35 percent). On the other hand, it seems that homeowners weren't so willing to spend extra money on an upgraded toilet.
Beyond updating showers, toilets and faucets, 90 percent of homeowners decided to change the entire style and color scheme of their bathroom during renovations. Contemporary is the most popular style at 25%, followed by transitional and modern. Contemporary is most popular among baby boomers, while Gen-Xers and millennials favor modern styles with clean finishes.
When it comes to wall colors and cabinet, countertop and floor finishes, homeowners of all ages favor a white and gray palette over neutral or more colorful options. Although baby boomers and Gen-Xers are more partial to using wood grain and darker tones, Houzz says paying attention to millennial design preferences is important, especially since they'll be leading the housing market for the foreseeable future.
Beyond design and decor, homeowners (27 percent) swapped out bathtubs for large showers, and 73 percent of homeowners chose to add high-end features such as rainfall shower heads (55 percent), dual showers (24 percent), curbless showers (21 percent) and body sprays (18 percent). Also, 29 percent of homeowners purchased a high-tech toilet — a 19 percent year-over-year increase.
The most coveted features among toilet techies were self-cleaning (12 percent), optional bidet (8 percent), overflow protection (8 percent) and motion activation (6 percent). The least important features were a self-deodorizer (4 percent) and hands-free flushing (3 percent). Baby boomers also looked for increased accessibility with comfort-height toilets (68 percent).
Previous studies have shown that bathroom renovations yield some of the highest ROIs. It showed that blue and periwinkle bathrooms sell for an average of $5,400 more and that buyers tend to favor homes with clean, neutral colors.
"Color can be a powerful tool for attracting buyers to a home, especially in listing photos and videos," said Zillow chief economist Svenja Gudell. "Painting walls in fresh, natural-looking colors, particularly in shades of blue and pale gray not only make a home feel larger, but also are neutral enough to help future buyers envision themselves living in the space."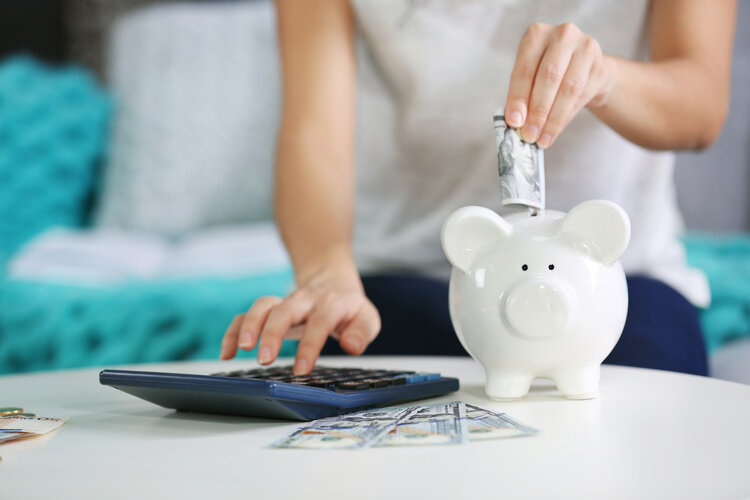 There are many financial and non-financial benefits of homeownership, and the greatest financial one is wealth creation. Homeownership has always been the first rung on the ladder that leads to forming household wealth. As Freddie Mac explains: "Homeownership has cemented its role as part of the American Dream, providing families with a place that is their own and an avenue for building wealth over time. This 'wealth' is built, in large part, through the creation of equity…Building equity through your monthly principal payments and appreciation is a critical part of homeownership that can help you create financial stability."
Odeta Kushi, Deputy Chief Economist at First American, also notes: "The wealth-building power of homeownership shows that home is not only where your heart is, but also where your wealth is…For the majority of households that transition into homeownership, the most recent data reinforces that housing is one of the biggest positive drivers of wealth creation."
Last week, CoreLogic released their latest Homeowner Equity Insights Report, which reveals the surge in wealth created over the last twelve months through increased home equity. The report makes five key points:
Roughly 38% of all homes are mortgage-free

The average equity gain of mortgaged homes in the last year was $26,300

The current average equity of mortgaged homes is greater than $200,000

There was a 16.9% increase in total homeowner equity

Total homeowner equity reached over $1.5 trillion
Here's a map that shows the equity gains by state:Increasing equity is giving homeowners the power to better manage the challenges of the pandemic, especially for those spending more time at home. In the report, Frank Nothaft, Chief Economist for CoreLogic, explains: "This equity growth has enabled many families to finance home remodeling, such as adding an office or study, further contributing to last year's record level in home improvement spending."
The financial advantage homeowners have has not gone unnoticed. In the same report, Frank Martell, President and CEO of CoreLogic, states: "This growing bank of personal wealth that homeownership affords was noticed by many but in particular for first-time buyers who want a piece of the cake."
INCREASING WEALTH BENEFITS MORE THAN JUST HOMEOWNERS.
Last year, the Rosen Consulting Group released a report outlining the benefits of homeownership. In that report, they explained what an increase in net worth – which they call the "wealth effect" – means to the economy: "In economic literature, the wealth effect is a term used to describe the fact that individuals have a tendency to increase their spending habits when their actual or perceived wealth increases. For homeowners, the latent savings achieved by building equity in their home and the growth in home values over time both contribute to increased net worth. Through the wealth effect, this in turn translates to households having a greater ability and willingness to spend money across a wide range of other types of goods and services that spur business activity and provide a positive multiplier effect that creates jobs and income throughout the economy."
Homeownership builds wealth through equity, and this creates a positive impact for homeowners and their communities. Contact your local real estate professional today if you're ready to invest in a home of your own.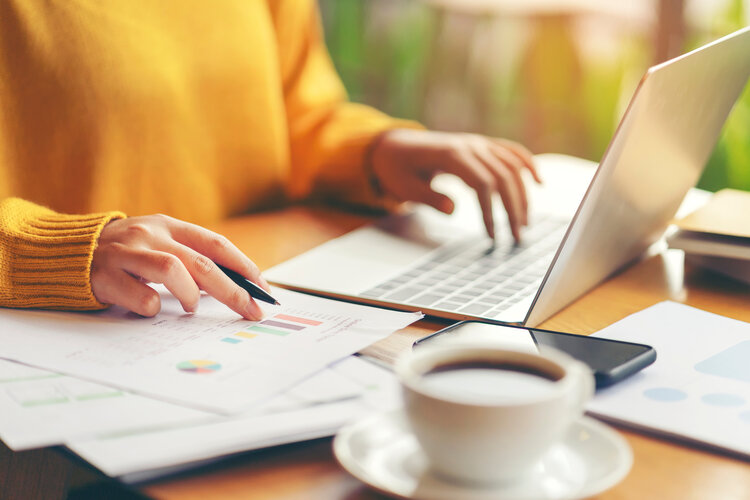 Before you sign on the dotted lines, ask yourself these six crucial questions.
1. WHAT AM I BUYING?
Make sure you have done your due diligence and inspected the property thoroughly. This could be the biggest investment you ever make (emotionally as well as financially) so know what you are getting yourself into before you seal the deal.
2. WHAT SORT OF LOAN AM I GETTING?
Before you close you will get a stack of papers ten reams high and you will be signing and initialing every last one of them. Make sure you know what you are signing – is the interest rate the attractive one you were quoted when they were begging for your business? Do you have a pre-payment penalty? When is your first payment due and where do you send it? All important questions to ask and have answers to before you seal the deal.
3. HOW MUCH MONEY DO I NEED?
You may have your loan in place, but you will probably have to come out of pocket to close on your new dream home so where is that money coming from and how is getting from THERE to the escrow account in order to close on time?
Make sure all parties involved have the proper information to wire funds, pick up checks and get it done so your close is not held up while you are already paying interest on your funded loan.
4. IS EVERYTHING TURNED ON?
Have you transferred the utilities into your name and avoided unnecessary costs to have them turned on if there is a gap between you and the previous owner's shut-off date? Ensure that you have addresses, account numbers and all contact information for the following:
-Mortgage
-Utilities (electric, gas, water, trash)
-Maintenance
-Property taxes
-Homeowner's insurance
And make sure your escrow officer has all the information they need (such as contact info for your insurance company) in plenty of time before the close.
5. DID THE PREVIOUS OWNER HOLD UP HIS END OF THE BARGAIN?
You may have negotiated some repairs during escrow – did you receive a credit for them and is it on your closing statement? Did the previous owner complete the repairs they agreed to do and are they up to code?
If you have realtor, rely on them to hold the seller accountable.  Make sure you have checked it out before your close as there is very little recourse once the previous owner has your money!
6. AM I AWARE OF (ALL OF) MY CLOSING COSTS?
When it comes time to close on your property, it may seem as if everyone and his brother is waiting for a handout. They are. All these fees together make up your CLOSING COSTS.
These charges can and do vary widely, but don't be surprised to see these charges:
Escrow fees — Who will pay escrow fees (buyer or seller) is usually decided during the negotiation on the sale. Splitting these fees is common.
Credit check — Yes, you have to pay for your lender to verify your loan-worthiness (seems like a cost they might absorb, but alas, no).
Document prep fee — Again, one might assume that the mortgage and escrow companies could pay their own employees to prepare your documents, but once more you get the honors.
Title insurance — A lender won't give you any money without guaranteeing its interest in the property. Title insurance covers you in the unlikely event that there's a blemish on your property's title history.
Miscellaneous fees — A courier is employed to transport your paperwork from the title company to the escrow company. Money is wired from your lender to your seller's account. Your lender incurs an underwriting fee and passes it on to you. Count on a few hundred dollars worth of "misc. fees."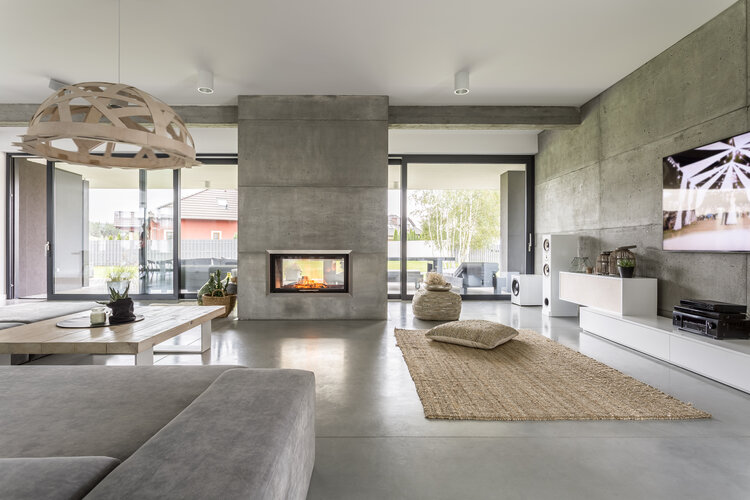 The housing market forecast for the second part of this year remains positive, but there may not be a better time to sell than now. If you're wondering what to consider when deciding if now is the time, here are some things to think about:
1. Your House Is Probably Going To Sell Quickly
Homes from the beginning of the year through this summer are selling fast according to the National Association of Realtors. With an average of just 17 days on the market, this indicates buyer competition. Homes going fast is a great sign for sellers. This is a major indicator that buyers are motivated to do (and pay) what it takes to purchase the home of their dreams.
2. Buyers Are Competing For Homes
In addition to selling fast, homes are receiving multiple offers. NAR reports sellers are seeing an average of 5 offers, and these offers are competitive ones. Shawn Telford, Chief Appraiser at CoreLogic, said in a recent interview: "The frequency of buyers being willing to pay more than the market data supports is increasing." This confirms buyers are ready and willing to enter bidding wars for your home. Receiving several offers on your house means you can select the one that makes the most sense for your situation and financial well-being.
3. Low Supply, High Demand
One of the most significant challenges for motivated buyers is the current inventory of homes for sale, which while improving, remains at near-record lows. Total housing inventory at the end of May was down 20.6% from one year ago. There are signs, however, that more homes are coming to market. If you're looking to take advantage of buyer demand and get the most attention for your house, selling now before more listings come to the market might be your best option.
4. If You're Thinking of Moving Up, Now May Be the Time
Over the past 12 months, homeowners have gained a significant amount of wealth through growing equity. In that same period, homeowners have also spent a considerable amount of time in their homes, and many have decided their house doesn't meet their needs. If you're not happy with your current home, you can leverage that equity to power your move now. Your equity, plus current low mortgage rates, can help you maximize your purchasing power.
But these near-historic low rates won't last forever. Experts forecast interest rates will increase in the coming months. As interest rates rise, even modestly, it could influence buyer demand and your purchasing power. If you've been waiting for the best time to sell to fuel your move up, you likely won't find more favorable conditions than those we're seeing today.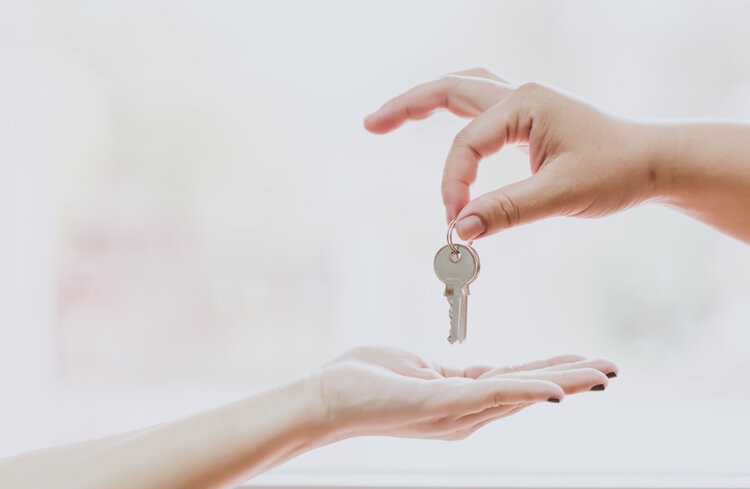 Today's housing market is full of unprecedented opportunities. High buyer demand paired with record-low housing inventory is creating the ultimate sellers' market, which means it's a fantastic time to sell your house. However, that doesn't mean sellers are guaranteed success no matter what. There are still some key things to know so you can avoid costly mistakes and win big when you make a move.
1. PRICE YOUR HOUSE RIGHT
When inventory is low, like it is in the current market, it's common to think buyers will pay whatever we ask when setting a listing price. Believe it or not, that's not always true. Even in a sellers' market, listing your house for the right price will maximize the number of buyers that see your house. This creates the best environment for bidding wars, which in turn are more likely to increase the final sale price. A real estate professional is the best person to help you set the best price for your house so you can achieve your financial goals.
2. KEEP YOUR EMOTIONS IN CHECK
Today, homeowners are living in their houses for a longer period of time. Since 1985, the average time a homeowner owned their home, or their tenure, has increased from 5 to 10 years (See graph below):This is several years longer than what used to be the historical norm. The side effect, however, is when you stay in one place for so long, you may get even more emotionally attached to your space. If it's the first home you purchased or the house where your children grew up, it very likely means something extra special to you. Every room has memories, and it's hard to detach from that sentimental value.
For some homeowners, that connection makes it even harder to separate the emotional value of the house from the fair market price. That's why you need a real estate professional to help you with the negotiations along the way.
3. STAGE YOUR HOUSE PROPERLY
We're generally quite proud of our décor and how we've customized our houses to make them our own unique homes. However, not all buyers will feel the same way about your design and personal touches. That's why it's so important to make sure you stage your house with the buyer in mind.
Buyers want to envision themselves in the space so it truly feels like it could be their own. They need to see themselves inside with their furniture and keepsakes – not your pictures and decorations. Stage, clean, and declutter so they can visualize their own dreams as they walk through each room. A real estate professional can help you with tips to get your home ready to stage and sell.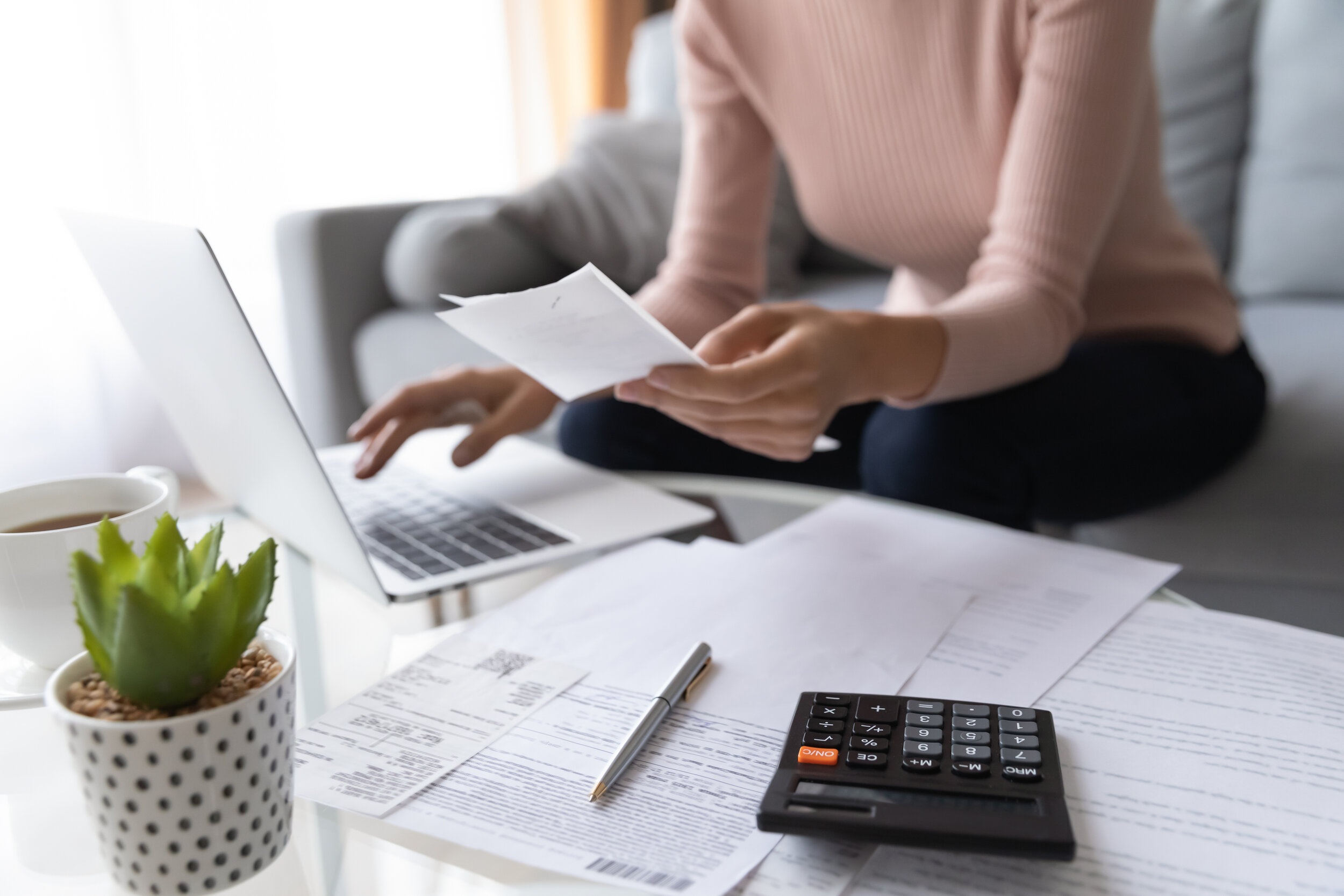 When buying a home, it's important to have a budget and make sure you plan ahead for certain homebuying expenses. Saving for a down payment is the main cost that comes to mind for many, but budgeting for the closing costs required to get a mortgage is just as important.
What are closing costs? According to Trulia, "When you close on a home, a number of fees are due. They typically range from 2% to 5% of the total cost of the home, and can include title insurance, origination fees, underwriting fees, document preparation fees, and more."
For example, for someone buying a $300,000 home, they could potentially have between $6,000 and $15,000 in closing fees. If you're in the market for a home above this price range, your closing costs could be greater. As mentioned above, closing costs are typically between 2% and 5% of your purchase price.
Trulia gives more great advice, explaining: "There will be lots of paperwork in front of you on closing day, and not enough time to read them all. Work closely with your real estate agent, lender, and attorney, if you have one, to get all the documents you need ahead of time.
The most important thing to read is the closing disclosure, which shows your loan terms, final closing costs, and any outstanding fees. You'll get this form about three days before closing since, once you (the borrower) sign it, there's a three-day waiting period before you can sign the mortgage loan docs. If you have any questions about the numbers or what any of the mortgage terms mean, this is the time to ask—your real estate agent is a great resource for getting you all the answers you need."
As home prices are rising and more buyers are finding themselves competing in bidding wars, it's more important than ever to make sure your plan includes budgeting for closing costs. Work with your lender and a local real estate professional to be sure you have everything you need to land your dream home.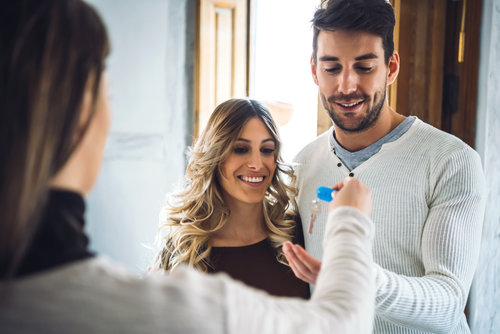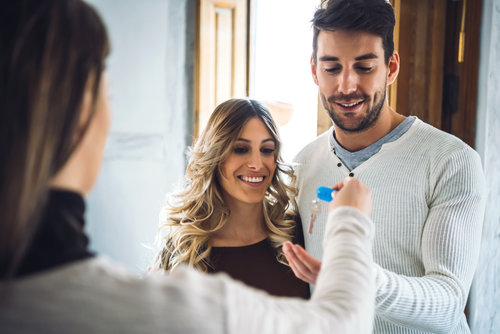 Living in an apartment or rental home does have its perks: You can test out different neighborhoods and locations, you have the flexibility to move, and you have access to great amenities like a gym or pool. But there's a reason that owning a home, rather than renting one, is a highly desired achievement.
Maybe the thought of having your own place has crossed your mind only recently, or maybe you're regularly saving a chunk of your paycheck for that future down payment. No matter where you are in the process of considering homeownership, here are the unmistakable signs that you're ready to buy your first home.
1. You Want to Get to Know Your Neighbors
Because renters don't tend to live in one apartment for very long, it can be difficult to meet people who live in your building. But when you buy a home and are more invested in your community, it's easier to forge lasting friendships.
2. You Want to Customize Your Space
Many rental communities have limits on what you can customize in your unit. You may be able to paint your walls a different color, but you may not be able to replace the countertops or appliances that come standard in your apartment.
3. You Want More Space or Amenities
You daydream about having a home with a large kitchen, dining room, basement, garage, or maybe even a home office or bonus room for your hobbies.
4. You Regularly Drive by Your Favorite Neighborhoods
You have a list of at least three communities (or maybe even houses) that you would love to live in when you're ready to buy a home. You might even attend an open house or two.
5. You're Eager to Put Down Roots
A home is more than a financial investment. It's your own space, a private retreat, and the start of a new chapter in your life. You'll love being able to make lasting memories with your new neighbors and enjoying all the amenities near your home.
6. You're Constantly Browsing Home Improvement Sites
Instead of scrolling through social media, you're scrolling through home decor websites or binge-watching HGTV. You now have dozens of ideas for how you're going to decorate everything from the bathrooms to the entryway.
7. You Have Money Saved Up for a Down Payment
A down payment is essential to buying the home of your dreams. But once you see your savings account grow, you know your new home is just within reach.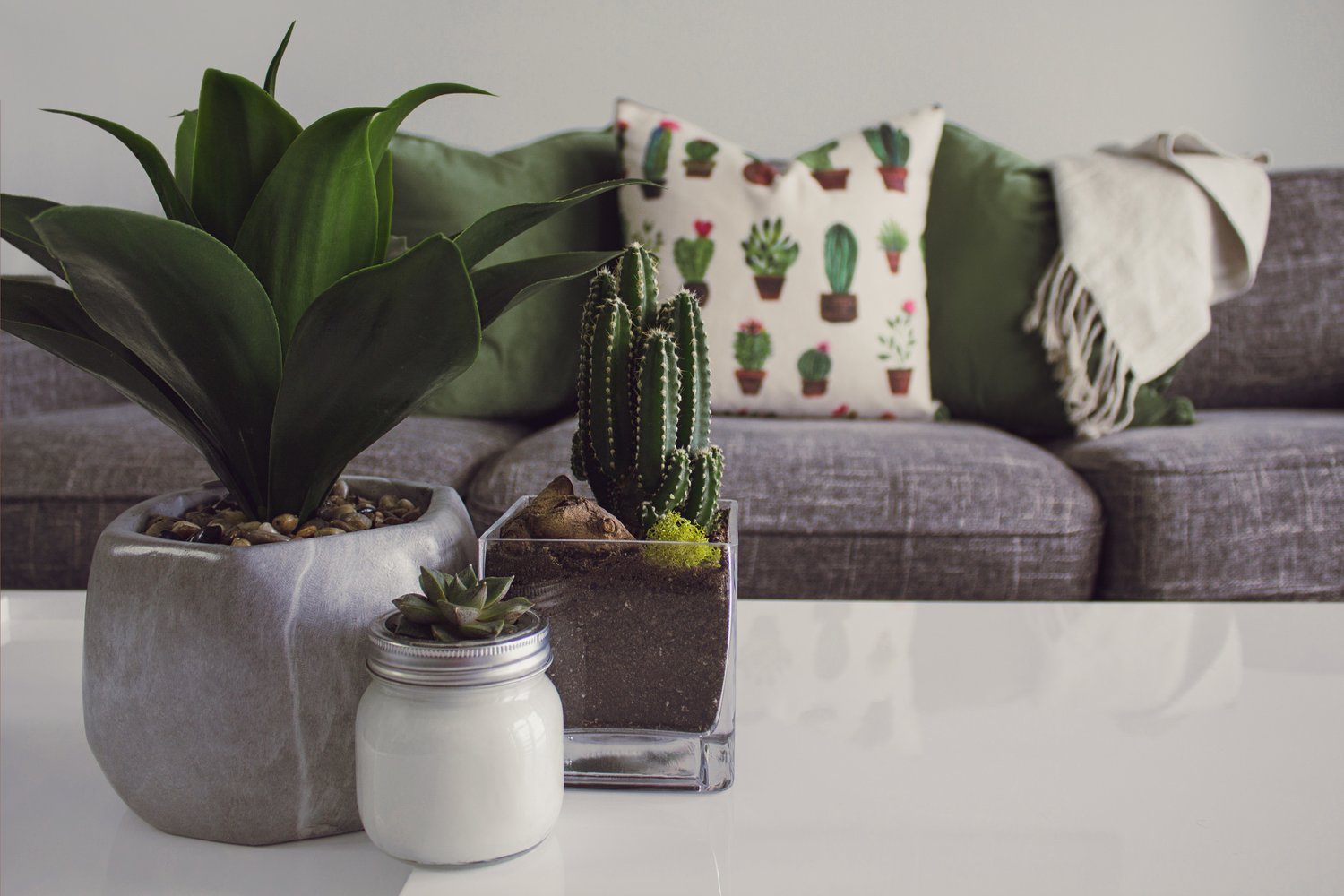 While it might be your goal to keep your home show-ready at all times, that isn't always possible. It is completely normal to have a home that feels lived in – especially if you are living in it! This isn't a major issue, but something to be aware of if you are getting ready to list your home.
If your house is already for sale, you may have already experienced the stress of last minute showings. Of course you want your home to appeal to a potential buyer, but you also want to be able to maintain some normalcy while you are still living at home. Here are some tips to help you show your home in a way that potential buyers will love and you can actually manage!
Create Routine
Create an easy maintenance cleaning schedule for each member of your household. Rather than having to worry about cleaning the entire house all at once, this allows you to maintain order and cleanliness – making show-ready living easy to achieve!
Decide On The Necessities
Once you decide to put your home up for sale, you should do a walk-through of your entire house. Decide what items you'll need and use while your home is on the market, and start to make a packing plan for the rest. If you have the room, store items in-house, or consider renting a storage unit. Either way, you will have much less to worry about packing when it is time to move!
Quick Fix Containers
Thankfully, decorative baskets and bins of all sorts are all the rage right now. If you don't already use containers to organize and store toys, clothes, shoes, or other items – now is the best time to start! You will then be able to toss those items quickly into their storage space before a showing.